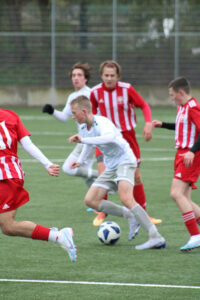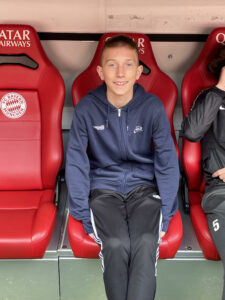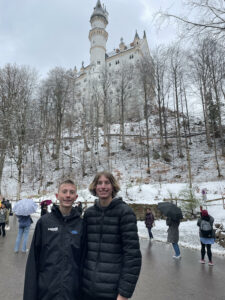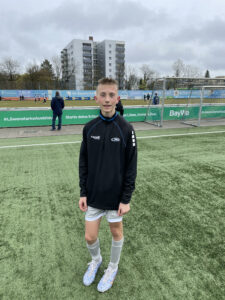 Logan and Tyler, Rush 2009 Boys players, traveled with Rush Select to Germany this Spring. Learn about their experience below!
Logan shared, "Germany was a great experience. It offered me a new perspective on the German soccer culture. The most significant difference between German youth soccer and American youth soccer is that soccer is more popular there. The German coaches and players took it seriously and were very good. We played four teams there, including TSV Milbertshofen, SpVgg Unterhaching, Bavaria Select, and 1860 Munich. The opposition was all very organized, and their team shape on the pitch stood out to me. They also had good tactics and technical skills. Their team facilities and fields were some of the best I've ever seen. I learned that to play against German teams, you must work hard and stay focused. I also learned you need intense, profound training and a high fitness level. My favorite thing was to play soccer against good opposition and to compete at a high level. I also liked playing with my teammates from all over the United States and making new friends." Logan added, "My Grandfather (Opa) is from Germany, and I've always dreamed of one day playing in the Bundesliga and playing against great players. I want to thank Rush Select for this great opportunity and for allowing players like myself to fulfill those dreams."
Tyler commented, "Traveling overseas with the Rush National Team was a dream. When I got to Germany, I had no idea what to expect. Germany is a beautiful place with many tourist attractions. I enjoyed visiting downtown Munich as well as adventuring to Neuschwanstein Castle. Well, in Germany, I could play lots of great soccer. The team had four highly competitive games and training on the off days. The competition from the German teams was incredible. Learning how to compete against their very technical style was amazing and has taught me many things to put into my game. Soccer was my favorite part of the trip, but I also loved visiting Allianz Arena and watching a professional match between FC Augsburg and FC Koln. The travel experience with Rush was awesome, and I hope to have more opportunities like this in the future."
Learn more about Rush Select  and the Rush Player Pathway
.