Announcement:

Tryouts Begin June 5th, 2023
Our Mission & Vision
To provide opportunities for soccer players of all ages, backgrounds, and skill levels to learn, develop, and play the game of soccer in a fun and safe environment. Player development will focus on the individual's skills, knowledge, and understanding of soccer. RUSH WISCONSIN will provide and develop a staff of experienced, qualified coaches and seek out facilities to further its mission.
Our History
Our story has its origins in the historic Yahara Soccer Club, one of the premier soccer clubs in the State of Wisconsin. Yahara Soccer Club and Middleton Soccer Club negotiated a merger in 2006 to become MYSC, Inc. creating a Recreational to Regional pathway for players in the Middleton – Madison area. In 2010, the MYSC, Inc. Board of Directors approved the Rush Soccer Partners International Organization partnership, becoming Rush Wisconsin Soccer Club.
While evolving through different mergers and affiliations, the club has always enjoyed a rich history in the competitive arena. Teams over the years have competed in the Midwest Regional Leagues, representing the State of Wisconsin at the highest level of competition. Additionally, many teams over the years on the boys and girls side of the club have won the coveted Wisconsin State Cup Championships and represented the State of Wisconsin at multiple age groups (U13 – U18 Boys and Girls) in the National Championship Series.
The club has relished in its role in supporting and developing high school athletes that have contributed significantly to securing many high school state championships for schools in the Dane County area. In addition, our program has a prolific record of placing players through its broad Rush national network, colleges, and universities all over the United States. At the same time, they pursue their ambitions of playing soccer at the next level.
Rush Wisconsin Is:
A founding member and current participant of the Wisconsin Developmental Academy.
A Premier League for the most competitive clubs in the State of Wisconsin.
A progressive player and team development program and curriculum.
A highly experienced and credentialed coaching staff professionally licensed through the United States Soccer Federation.
A top college placement program assists players in realizing their goals of playing at the next level.
The only soccer program in the area that is part of a national and international affiliation of clubs that seeks to bring the world of soccer and its resources to the city of Middleton, Dane County area, and the state of Wisconsin.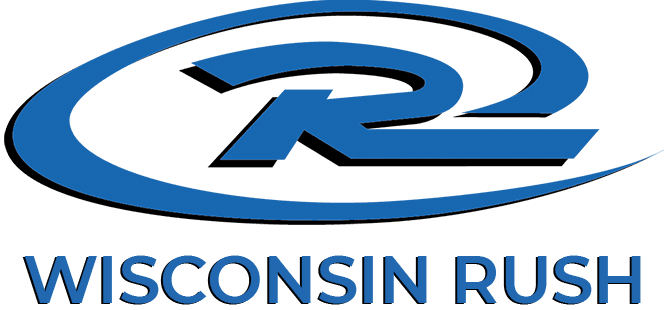 Office Hours
Monday - Thursday: 9:00 am - 4:00 pm
Friday: 9:00 am - 2:00 pm
Saturday - Sunday: Closed